The first layer consist of design which is printed on the paper.
After the design is printed, a primer is applied on the label to prevent staining of adhesive on the label design.
The surface becomes suitable for adhesive to be applied.
After applying the adhesive, silicone coating is applied so that the label will easily release the backing paper.
The paper or the liner is applied.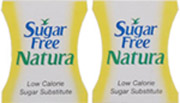 Range Of Self AdhesiveLabels
Multi Colored Paper Stickers
Product Printed Stickers
Die Cut Paper Stickers
Laminated Paper Stickers
Write & Protect Stickers
Pre printed Computer Stickers
Hot foil Stamping Stickers
Tamper Evident Security Labels
Pre Printed Labels in Roll Form
PVC Labels
Barcode Labels / Barcode Stickers
Barcode Ribbons
Make your own Custom Stickers
Multi Purpose Labels
The self adhesive labels are used in paper bar codes, electronic labels, price tags in supermarkets, Product Printed Stickers, labels on the bottles, video and audio tapes. We are equipped with the latest imported label printing machine which can print 4 colours, hot-stamp 1 foil, laminate and die-cut; all at one go. Resulting into volume printing of ultra quality, express delivery and low cost benefit. We can provide you with the custom sticker-labels of any style, design or shape with 4 colour printing on almost any material. You can have option of one more special colour printing such as Gold, Silver or Copper. Material (i.e. paper, PVC, polyester, aluminum foil, vinyl) on which label is to be made, could be in roll form, sheet form or computer sprocket punched paper roll. Protection from counterfeiting of or tampering with your product, Tamper evident security labels are an excellent and proven method. These labels are produced on "void" material or destructible vinyl / paper and cannot be removed without showing evidence of a broken seal. . In case of removal is attempted, either the label destructs as with our destructible vinyl / paper label or a "void" or checkerboard pattern is left behind. you will be secure in knowing that your product is protected.